Hi! I'm glad you're here! Welcome to The Jubilant Gardener blog. I'm Stephanie – AKA the Jubilant Gardener. I'm an avid gardener, lover of all things meme-related, and Christ-follower. My goal with this blog is to interject some gardening knowledge, a good laugh, and little bit of Jesus into your week. But more on that later! First, let's talk a little bit about why I'm starting this blog.
Last year was a mess, wasn't it? I think we can all safely say that 2020 was probably a low point in most of our lives. Who would have thought we'd ever see this in our lifetimes? A raging pandemic, civil unrest, a run on toilet paper. You know life has hit an all-time low when you start Googling bidets (though to be fair, I've tried one before and it wasn't half bad!). Luckily for us, the good people at Charmin had the foresight of making mega rolls – a true miracle if ever there was one. A double-miracle is this wonderfully seductive pose of Lionel Richie and his favorite TP, summing up the struggle of the past year:
But that's not the way 2021 is going to go. I'm calling it… this is the YEAR OF JUBILEE!
I'm not talking about Queen Elizabeth II (though, fun fact, her Platinum Jubilee is scheduled for 2022. Mark your calendars!). I'm talking about a year of good things in Biblical proportions. Why not? Last year was a year of horrible things IN BIBLICAL PROPORTIONS. Let's not forget the time hurricanes had to be named using the Greek alphabet BECAUSE WE HAD SO MANY STORMS WE RAN OUT OF LETTERS IN THE ALPHABET.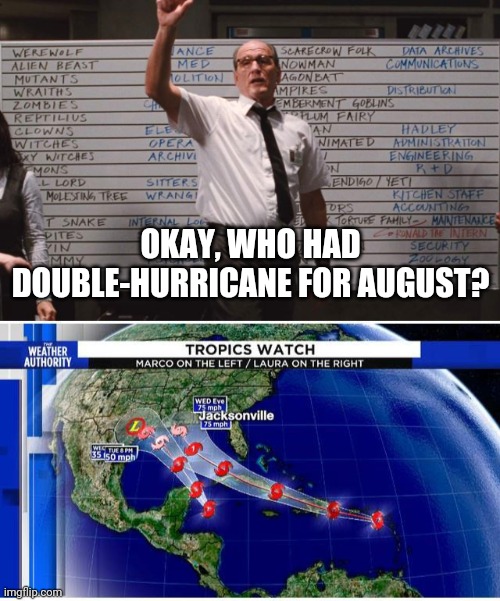 Yes, people. This is the Year of Jubilee.
A Jubilee is:
a special anniversary of an event, especially one celebrating twenty-five or fifty years of a reign or activity.
Also, it's:
(of desserts) flambé.
Desserts? A celebration? Both great in my book.
Beyond our cultural understanding of Jubilee, there's also the original Biblical Jubilee, which is:
The 50

th

year at the end of 7 cycles of 7 years.

A Sabbath year, set apart as holy

A year of no planting, no storing of harvests, no grape gathering (random, am I right?)

A year of eating whatever the land produces on its own

A year of returning to the land that belonged to your ancestors

A year of resetting property rights and deeds

A year of redeeming the poor and enslaved
Interestingly, the Bible cites these results if we observe the Jubilee:
Living securely in the land (yay!)

A huge yield of crops (double yay!)

Eating our fill (I think I can really get behind this)

A blessing in the 6

th

year leading up to the 7

th

year (Jubilee year) to have enough food for THREE YEARS (say WHAT?!)
I don't know about you, but I could really use a Sabbath year right about now. My soul needs the rest and the joy of just being. Not striving.
And that's why I'm also giving our amazingly productive garden a Jubilee year, too. No planting, just living off the abundance and letting the land rest. There are treasures to be found in the wild garden – plants that make their way through this harsh world on their own, mini-ecosystems that need absolutely no intervention from us to thrive (in fact, probably do better without us!), and mysteries and miracles in the natural world for us to discover. So that's what I plan to share with you through this blog – that the untended garden has lessons for all of us, both practically and spiritually. We just have to sit still long enough to look for them.
Peppered in with this year's wild garden observations, I'll share photos, tutorials, tips, tricks, LOTS of failures, and even some successes from my garden (every Wednesday) and devotionals (every Sunday). No matter your background with gardening or faith, there's a place for you here. I hope you'll join in with me as we explore what it means to be a Jubilant Gardener!
Coming up on Wednesday: Where to Start? Nursery Transplants vs Direct Sowing vs Indoor Seed Starting
And Next Sunday: How to Achieve Your Goals This Year + My Goals for 2021