James has been hitting me over the head the past two weeks. Have you ever had that happen to you? Suddenly the one thing you've been procrastinating on starts appearing in every aspect of your life. I've had conversations with no less than five people about the book of James in the past two weeks, and not by my prompting. Coincidentally, it was also part of the lectionary reading for last week! Okay God, I get it. You want me to know something about this passage. So no more procrastinating… let's dig into James!
James 2:1-4
This is the section that's been bugging me the most. Favoritism. We're all guilty of it, but we're also all prone to say it's not a real problem for us. Do we discriminate? No way! We're educated, "woke", and you might even say "better than" being discriminatory. We'd never let someone's clothes dictate whether we allowed them into our friend circles.
Yeah, right.
Take a look around at your closest group of friends. The people in your church. Who you spend most of your time with. People you admire and respect.
What do they look like?
Do they look like you? Odds are, they probably do. They might even wear the exact same pair of black compression leggings, black and white stripe t-shirt, and Jerusalem Cruisers (my sister's fond way of referring to Chaco sandals). That's my mom uniform, and let me tell you, when I take the kids out to the museum or the park, every single mom is rocking that very same outfit. And those are the moms I talk to.
Now think about the people you aren't talking to. The people you shrink away from. The people you make an excuse not to reach out to. "Oh they're too busy," "It looks like she's got her hands full," "I can't speak Spanish," "Her kids seem wild."
Favoritism is alive and well in our society and in our hearts, mine included.
Verses 3-4: "If you show special attention to the man wearing fine clothes and say 'Here's a good seat for you,' but say to the poor man, 'You stand there' or 'Sit on the floor by my feet,' have you not discriminated among yourselves and become judges with evil thoughts?"
Yikes.
Okay, but as it turns out, James argues that those same "poor" people you despise are actually the people who you should look to, because often they are the ones with rock-solid faith.
Verse 5: "Listen, my dear brothers and sisters: Has not God chosen those who are poor in the eyes of the world to be rich in faith and to inherit the kingdom he promised those who love him?"
A Fun, True, and embarrassing Story:
At church one Sunday, I came across a man who was sitting in the back of the church. There were no services going on (it was Sunday School hour) and I was looking for some extra bulletins. This guy had on ripped sweatpants, walked with a limp, and to be frank, didn't smell fresh. I honestly thought he was homeless and was coming to the church looking for assistance.
So there I was in my Banana Republic skirt, floral blouse, and high heels alone with a guy who seemed extremely out of place. And you know what? I walked away from him.
After a few minutes (that seemed like an eternity) of the Holy Spirit nagging on me to go talk to this man and check on him, I finally made an effort to welcome him and see what he needed.
And you're never going to believe this… he was a relative of one of our Sunday School members!!! This man, who I pre-judged as being less than me is actually a patent-holder, author, and stroke survivor. He was simply mistaken about the time our services started and was waiting for the next one. And the hilariously ironic part of this story is that he ended up joining our Sunday School class and studied the Bible with us for an entire year.
I am exhibit A when it comes to being a Judgey McJudgerson. Thankfully, God is still working on me and he's not done yet. Hallelujah for second (and third, and fourth, and fifth…) chances.
ANNNNDDDDD Back to James
James 2:6-7
James digs that knife in a little deeper and points out that those same people we idolize (the rich) are actually causing us harm. The Jeff Bezos of the world who race to space but don't put their employees health and well being first. The politicians and producers who get off scot-free or with a slap on the wrist while the victims of their sexual assaults are publicly shamed and sent death threats. Yes, actually James, you have a good point there.
James 2:8-9
These verses set up the argument James is about to make, and it's sort of complex, so we're going to break it down bit by bit. Verses 8 and 9 lay out that loving our neighbor = right and favoritism is sin = wrong. Simple so far.
James 2:10-11
This is a leap. Sometimes I fall flat on my face when I read stuff like this because it's starting to sound like Philosophy 101. James is saying that ANY error we make equates to breaking the ENTIRE law. We become "lawbreakers". If you break a single law, you are by definition, a law-breaker. You can't say, "well, I'm a law keeper, except for this one law that I broke". Nope. There are no exceptions. You're a law-breaker now. Maybe a heartbreaker, too, if you're Pat Benatar. I digress…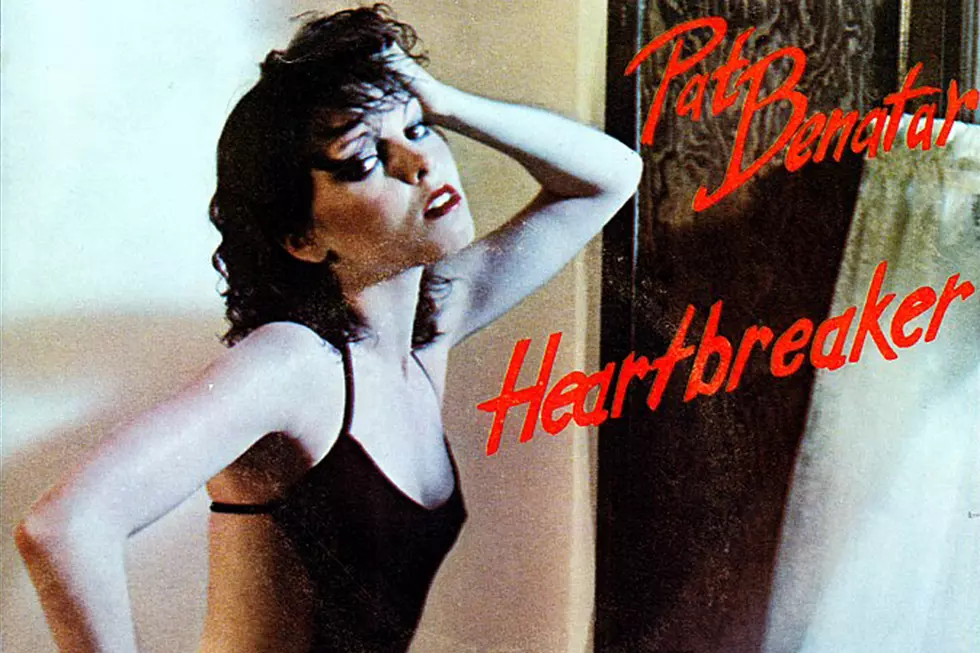 It's interesting to me that verse 11 stresses that what we're really doing is going against God: "For he who said…". God makes the law, and when we break it, we're breaking our relationship with God.
James 2:12
So what does this mean, "the law that gives freedom"? Surely, James can't be talking about all those Levitical laws? The truth is, that the law – the entire law as found in the Bible – is freeing. The law isn't there to just bust our chops. It's there to protect us from a lot of negative consequences. Things that can harm ourselves and others. It's also there to show us that we need a savior, because perfection is out of our reach on our own merit. Jesus himself says, in Matthew 5:17-20, that He came to fulfill the law, not abolish it.
James 2:13
As a result of the mercy we have been shown, we ought to show mercy to others. Mercy triumphs over judgment.
There's a lot to unpack in James, so I'm going to tackle the rest of chapter 2 in another post. Hope you have a great week!