I broke a shovel today! I don't know whether to be angry or somewhat proud of myself for exerting that much force.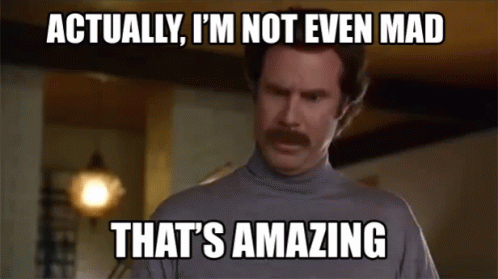 I've been doing battle with some horrible holly bushes next to our house for the past year. Actually, scratch that, since we moved here. The people who lived in this house before us made some very interesting gardening choices. And by interesting, I mean ridiculous. Like planting a fig tree six feet from the house (it touches the house and has to be pruned every single year), a giant crape myrtle 5 feet from the house (same problem), filling a bed with pebbles WITHOUT lining it with weed blocking fabric first (weed city), and most insanely of all, planting approximately a dozen holly bushes around the house, pretty much right on top of each other.
A well manicured holly is fine, and the berries are great for the birds in wintertime, but seriously these people must have been blissfully ignorant of the plant tags when they planted everything. Like didn't care about plant spacing AT ALL. I could go on and on about the weirdness around here, but I'll save you the headache. Let's just leave it at I've been re-designing and correcting their poor choices since Jonah and I got married and I moved in.
This spring (because pregnancy hormones are real), I finally had it with the hollies and decided that I needed to renovate the garden bed next to our garage door since it's pretty visible from the street. After hacking them to the ground as an attempt to kill them earlier this year, yesterday I started the undertaking of removing the root balls to really put the nail in the coffin.
HOLY COW. Talk about physical labor! The first root ball was maybe 30ish pounds and took me about an hour to get out. The second one ended up being 60 pounds (easily), and even with the help of an awesome new tool I tried – a mattock – I still broke our shovel.
Needless to say, I was seriously channeling my inner Rosie the Riveter (and I will also be taking some ibuprofen soon):
The new plan for that bed will be a purple butterfly bush in the center (I had one pop up in our backyard that I'm going to transplant), some coral-hued mums in a semi-circle in front of the butterfly bush, and some pansies (also corals/reds) and dusty millers in front of that. I hope to get that done tomorrow and will post pictures once it's done!