FRUIT!!!!!
My idea for adding fruit to our garden has come to fruition! Since my last post, the Jubilee Garden has grown by 144 square feet for a 4 ft x 36 ft blackberry and blueberry bed! There are 4 Osage Blackberries and one each of these blueberry varieties: Blueberry Buckle (a self-pollinating, dwarf hybrid), and Brightwell and Powder Blue (rabbiteye types that need another variety to cross-pollinate and produce fruit – does best in the south). This is my pipe dream of what I'll be snacking on in about a year and a half…
Here are some things to consider if you're planning on adding fruit to your landscape!
Choose Fruits that are Suitable for Your Climate

I love raspberries, but they don't do well in NC. Blackberries do better, and I happen to like them, too.
A garden retailer at my local farmer's market told me that for my area, Apples and Peaches should be left to the professionals because we don't get enough chill hours for most apple varieties here (do better in the NC mountains) and peaches have A LOT of problems that need to be heavily managed to yield a good crop (spraying). She probably shouldn't have told me that, because now I sort of consider that a challenge (I'll show you, farmers market lady!), but I'm going to prioritize the easier fruits over these.
I'd love a grapevine, but bunch grapes require a lot of work, while muscadines are native to this area and basically don't need any help.

Pick the Best Varieties

NC State has done all the hard work and figured out what works best and what's most disease- and pest-resistant. If you're going to go to all the trouble of planting, hedge your bets and listen to the experts!

Research the Best Time of Year to Plant

Usually it's fall/spring, but check your state's cooperative extension website to see what they recommend for your area. Here in NC, either one works, but preference is usually for fall plantings for perennials and trees since our winters are mild. In areas with harsh winters (lots of sub-freezing temps), it may be better to wait until spring so the plants have a better chance of surviving.

Consider Your Soil

Blueberries need acidic soil, other fruits prefer neutral. You might need a soil test (link to my county's testing site) to determine what you're starting off with. I've never done a soil test, but I'll probably do one this year because I learned it

COSTS A MEASLEY $4

(I mean c'mon, so cheap!). AND if you do it during the growing season (April-Nov) it's FREE!

YUPPPP

Determine the Right Planting Location

Most fruits want full sun (6-8 hrs+ unfiltered light). LET THE SUNSHINE IN! They also need water, especially in the first year to get their roots established.

Resist the Temptation

The first year or two, you probably want to pick off any flowers you see on your plants, thus eliminating any fruit from being produced. This forces the plant to focus on root and vegetative growth. Sacrifice now means bigger, healthier plants and larger harvests later! I hate this so much, though!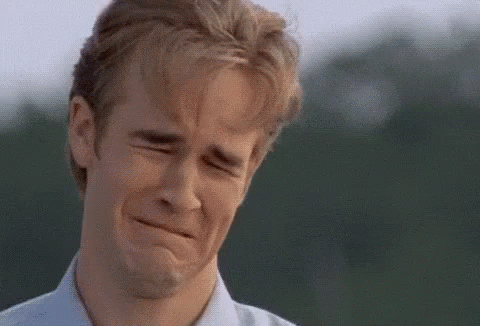 ALL THE LEAVES
Now a note on leaf hoarding. Initially, I started digging out a bed, but realized quickly that was a HORRIBLE idea. It's labor intensive, time consuming, and completely unnecessary. Enter: SHEET MULCHING.
What is it? Essentially, you lay down something biodegradable to smother your grass and any weeds (I chose cardboard) and HEAP on the mulch (like 8+ inches worth).
In my case, I chose leaves because they're plentiful AND FREE (can you see a theme here?). AND at this time of year, my wonderful neighbors have handily raked and packaged them for yard waste pickup – saving me labor and dolla dolla bills, ya'll. So, yes, I creepily took rescued bags of leaves from my neighbors and family (most of the time, I asked first ;)). I definitely got some weird looks from people walking in the neighborhood as I fished leaves out of yard waste bins and hauled bags of leaves into the back of my SUV (sort of like a yard-waste hobo).
Leaves are worth their weight in gold as compost fodder and mulch. DO NOT LET THEM LEAF (ha!) your property! In fact, we got rid of your yard waste altogether and have never been happier!
For the new bed, you could use compost, leaf mold (composted leaves), or wood chips. Just don't use something gross that could leach chemicals into your soil (dyed mulch, shredded rubber mulch). You could even build your beds using Hugelkultur (mounding sticks and other yard debris as the base of your bed as filler, leaving them to decompose over time… you'd still want to add some sort of finer mulch over top).
Ideally, prepping beds should be done before planting, BUTTTTTTTTTTTTT…I was in a hurry, so I made do.
First, I figured out my spacing based on the mature size of the plants. It looks sparse now, but there's room for them to grow. I can also plant annuals in the beds (flowers or veggies) these first few years to fill in the gaps.
Here are the steps for planting a new small fruits bed (if you haven't prepped the bed in advance):
Measure how far you want your bed from existing plantings
Use stakes and string to define the bed area
Place plants with their full-grown size in mind
Dig holes 2x as wide and just as deep as the root ball of your bush. Plant away!
If planting in spring, you can add soil amendments if needed (acidifier for blueberries, for example). If your climate allows for fall or winter planting, don't add anything that would spur new growth or bring the plant out of dormancy (fertilizer) until springtime.
add cardboard and your mulch of choice around the plantings
Here's the final product!
Happy planting!