Every time I've thought about writing a devotional lately, my mind keeps going back to a song from Third Day – maybe you've heard it:
David asks the question in Psalm 24, "who is the king of glory?" The answer is "The Lord strong and mighty,
the Lord mighty in battle."
Let's take a look at the entire Psalm for some context:
Psalm 24:1-2
First, David establishes the theme of this Psalm – that the earth belongs to God and He is in control.
Psalm 24:3-4
God alone is holy. Ascending the mountain (temple mount), standing in his holy place would have been the High Priest's duty one time a year, on the Day of Atonement. The priest would have to make a sacrifice first for his own sins, then for the sins of the people before entering. It was so holy, that the other priests would have tied a cord around the high priest's waist so they could drag him out if he died while in the holiest place. Yeah, pretty crazy.
The rhetorical question here is pretty interesting, because we see that no one really fits the bill. Does anyone really have clean hands and a pure heart, not trusting in idols? No… except one person (spoiler alert it's Jesus). Hebrews 7 explains Christ's unique position as both the high priest who intercedes for us with God AND also the actual offering. Hebrews 7:23-28.
Psalm 24:5-6
Since we now have Christ who has purified us to come close to God (Hebrews 10:19-22), we can receive this blessing and vindication! This is a result of seeking Him out.
Psalm 24:7, 9
I was a little confused about this – the NIV says "lift up your heads, you gates," which begs the question, how can gates lift up their heads? Do gates have heads? New Living Translation to the rescue! "Open up, ancient gates! Open up, ancient doors, and let the King of glory enter." Ooh, such a beautiful picture! Can you imagine some rusty old gates being thrust open to let Jesus come through? I love that entry! Reminds me of this scene from Harry Potter: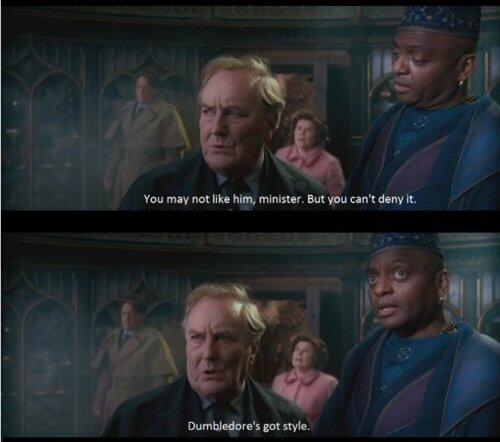 Psalm 24: 8
We get the answer here… the King of glory is The LORD, strong and mighty; the LORD, invincible in battle. I don't know about you, but an invincible king is the one I want to serve.
Here "The LORD" is YHWH (phonetically "yeh-ho-vaw", which we English-speaking folks often say as "Jehovah"). The root word of YHWH is "hayah", which means "to become"… AKA "I Am". Isn't that cool? God's name (as he tells Moses at the burning bush) is "I Am". He just is! Check out Strong's Concordance for more info on this name for God.
Psalm 24:10
Reiterating this again – with a different name for God… the Lord of Heaven's Armies – he is the King of glory. Again "the Lord" is YHWH, but Heaven's Armies is "tsaba", meaning army, war, warfare. Our God is a warrior!
In this Psalm, we see clearly that God is in charge of the earth and everyone in it. He is holy, he is our priest, and he is our warrior-king. In light of all that's happening in the world today (Ukraine, especially), I'm especially thankful for this reassurance. God is good!
I hope you all rest in this truth today! God is in control – He is our King of glory!