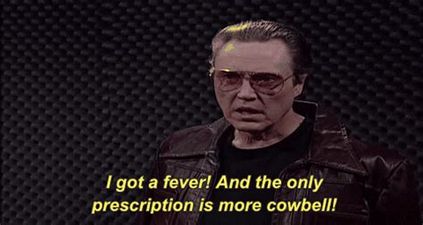 I've got a fever… and the only prescription is more flowers!
We've got COVID – womp womp :(. Since we've been home isolating and I haven't been up for manual labor, I've been doing a lot of daydreaming about gardening. It feels like winter to me… stuck inside, going stir crazy. To combat the boredom, I read a book on cut flower gardening (by Erin Benzakein of Floret Farm), watched YouTube videos (this, this, this, and this) on how to arrange flowers, and started filling up virtual shopping carts with bulbs and flower seeds to plant this fall. By the way, if you haven't done so already, now's the time to start thinking about and ordering spring-blooming bulbs to plant this fall.
Here's the scoop on what's been going on in the garden lately.
Bugs & Critters
It's July, and the garden is at its peak (check out the photos tab at the top of the page for the latest garden photos). Flowers are blooming, veggies and fruits are producing, and bugs and critters are having a heyday. The days are now getting shorter since we've passed the summer solstice, and with that, the rate of growth of most plants slows down. I'm starting to notice little holes here and there in the garden, either from plants that didn't germinate, got hit by the heat/dry days we had in June, or have been ravaged by pests. Lessons I'm re-learning: I need butterfly netting for brassicas from now on, squash vine borers are the devil/I do not have the patience and vigilance to grow summer squash, and bunnies and squirrels from far and wide see our garden as an all-you-can-eat buffet. Here are a few pests I've seen lately:
Tree Frogs
In the week or two since we've been under the weather, there has been a MASSIVE explosion in our tree frog population. Baby tree frogs are EVERYWHERE. While mowing our yard yesterday, I felt like I was playing frogger in the most literal way. I had to slow WAY down to coax the little tree frogs out of the mower's path. As far as I know, I didn't hit any, but some of them seemed to have a death wish. Ironically, the She Reads Truth Bible Study going on right now is Exodus, and I'm almost at the frog plague part!
Weeds
In years past, I haven't stayed on top of pruning like I should, and as a result, our yard ends up looking like a jungle by July. This year, I'm being ruthless with trimming and weeding. There have been a few plants I wasn't sure of the ID, so I let them grow until I could determine what they were by leaf patterns/flowers/fruits. As it turns out, some of these very giant plants I have been nurturing and protecting are just big ol' weeds. Oops! Here they are so you don't make the same mistake I did!
Tech-Y Stuff
Word to the wise, if you have Google Photos on your phone, you can take a photo and use the "lens" functionality to do a quick image search for plant and bug IDs – it's amazing. It's also a little bit creepy because it's Google, after all.
I'm still working on getting pictures updated. It looks like I'll need to just re-upload most of the photos that aren't working, so I'll work from the current post, going back.
Well that's all for now! See you back on the blog soon!